An equally divided Supreme Court affirmed the injunction against President Obama's Executive Action on Deferred Action for Parents of Americans and Lawful Permanent Residents (DAPA). The case, United States v. Texas, involved a plan to allow as many as four million unauthorized immigrants who are the parents of citizens of lawful permanent residents to apply for DAPA, a program that would spare them from deportation and provide them with work permits.
This decision means that those individuals who were otherwise eligible will not be able to apply for DAPA.
While this decision is disappointing, we as immigration lawyers will keep up the good fight to keep you in the United States! Although the Supreme Court's decision blocked DAPA, there are other immigration options available, including, but not limited to, Family-Based Residency through Provisional Waivers and Stays of Removal, where applicable.
Please contact our office to schedule a consultation with Mr. Revilla to discuss your options following this decision.
Call (305) 858-2323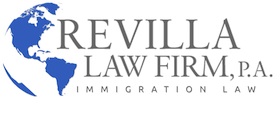 "Our Miami immigration lawyers will fight to keep you in the United States."