Provisional Unlawful Presence Waivers have now been expanded to include individuals with approved and available immigrant visa petitions who are the spouses, sons and daughters, or certain children (17 or older) of Lawful Permanent Residents, not just U.S. Citizens. Not only does this apply to family-based petitions, it also applies to employment-based petitions and those selected to participate in the Diversity Visa Program.
Additionally, the expansion also includes those who have orders of removal with approved applications to reapply for admission, including those who have reentered after being removed from the United States if the removal order has not been reinstated by CBP or ICE.
This expansion creates a pathway to residency for those that were otherwise ineligible.
Contact our office today to schedule an in-office consultation with Antonio G. Revilla III to learn more about how this long-awaited regulation will help to unify families.
Call (305) 858-2323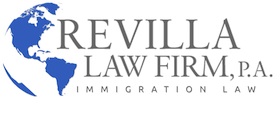 Antonio G. Revilla III is a Former U.S. Immigration Prosecutor and a Miami immigration lawyer with 25 years of legal experience. Mr. Revilla has dedicated his career to helping people stay in the United States.