(CNN) Jeb Bush's visit to the border town of McAllen, Texas, to meet with local elected and law enforcement officials Monday should have been a simple exercise in contrasting himself with Republican front-runner Donald Trump.
Weeks after Trump flew to Laredo on his private jet with a presidential-style entourage to warn about grave dangers at the border, Bush hoped to highlight his more-nuanced immigration positions while projecting the kind of presidential demeanor that his allies believe will ultimately endear him to GOP voters who get queasy imagining Trump in the Oval Office.
But once again, the former Florida governor found himself struggling to strike the right tone on the volatile issue and ended up provoking a new round of criticism over his recent utterance of the term "anchor babies," which is used to describe children born in the U.S. to parents who entered the country illegally in order to secure them American citizenship.
While attempting to beat back Democratic attacks that he had used a phrase derogatory to Latinos, he ended up drawing another demographic group into the debate -- Asians -- and further embroiling himself in controversy.
"This is ludicrous for the Clinton campaign and others to suggest that somehow I'm using a derogatory term," Bush said of his previous reference to "anchor babies" when asked about the phrase at a press conference.
He continued, "What I was talking about was the specific case of fraud being committed -- where there's organized efforts, and frankly it's more related to Asian people coming into our country -- having children in (those) organized efforts, taking advantage of a noble concept, which is birthright citizenship."
His linkage of the phrase "Asian people" to the term "anchor baby" quickly rippled across social media, striking a nerve among those who feel that politicians often lump Asian Americans together in a monolithic block, instead of recognizing their many different ethnicities, cultures and languages.
Indeed, Bush's efforts at outreach have repeatedly been complicated by his own verbal stumbles -- and the shadow Trump has cast over the party in the eyes of some Latino voters, which comes as Latinos and Asians are already questioning what place they have in the GOP.
Republican strategist Steve Schmidt, who advised the presidential campaigns of George W. Bush and John McCain, said that in 2012, "The Asian vote collapsed along with the Hispanic vote. Because that community is looking at the party's posture toward Hispanics and saying: 'They probably don't like us very much either.'"
Schmidt noted that Republicans have lost the popular vote in five out of the last six elections. The only election where that was not the case was the 2004 Bush reelection, where he got 43% of the Hispanic vote.
"A Republican can't get elected president without getting roughly 40% of the Hispanic vote. Can't make the math work," he said.
The risk for Republicans as they look ahead to the general election is that perceptions are hardening that the leaders of the Republican Party are anti-immigrant, according to Schmidt.
"Clearly there is enormous intensity around this issue inside the Republican Party. It shows the extent to which Donald Trump is now setting the agenda and controlling the conversation," he said.
Bush, however, was looking to change that conversation and draw a contrast with Trump, who has advocated for doing away with birthright citizenship and promised to build a wall along the length of the U.S.-Mexico border.
In his press conference, Bush took a swipe at "political correctness" and dismissed Democratic attacks, often responding to questions on them in Spanish, by noting that his own family has been "immersed in the immigrant experience" because his wife is from Mexico.
Ironically, with the exception the "anchor baby" exchange Monday, Bush did all the things his allies have been urging him to do on the campaign trail.
He showed more energy to match Trump's fire. He shot down Trump's border ideas as unfeasible, uninformed and expensive. He spoke in personal terms about his family and their immigrant experience, referring in particular to his wife Columba.
He also pointed out that the majority of people crossing the border were not coming from Mexico but primarily from Central American countries to the south, and he added that Trump's plan would "cost hundreds of billions of dollars" -- and was therefore not conservative.
Visually, the contrast was crystal clear. Trump had flown into Laredo in his private jet wearing a white "Make America Great Again" baseball cap; Bush wore a tan suit that one might expect to see at a Latin American policy summit.
Trump wheeled around the border community in a presidential-style motorcade with a half-dozen SUVs; Bush took a small entourage and declined a police escort.
Seeming to mock Trump's warnings about how dangerous the border was, Bush mingled with supporters at the Palenque Grill in McAllen as a mariachi band played in the background.
Lanhee Chen, Mitt Romney's former policy director and a fellow at Stanford University's Hoover Institution, said the conversation around the Republican race could
change over time as GOP voters begin to focus more on the electability of their nominee and their broader appeal after the primaries are over.
"It's very hard to see someone who takes the positions Trump has being really electable in a general election context," said Chen. "So I think that particularly that for [Florida Sen. Marco] Rubio and Jeb Bush, doing what they are doing is certainly a reasonable and thoughtful way to approach it."
Still, on Monday Bush couldn't avoid a quick backlash from his comments on "anchor babies" and Asians.
Hawaii Sen. Brian Schatz, a Democrat, issued a statement late Monday evening blasting Bush's "attack on Asian immigrants."
"Jeb Bush's comments regarding the children of Asian immigrants are derogatory and offensive," Schatz said. "He should immediately retract his statements and apologize to the Asian community for his insensitive behavior."
Bush's spokeswoman Kristy Campbell later clarified that the governor was "highlighting 'birth tourism,'" which she described as "a well-reported serious and growing problem, one that the Department of Homeland Security has been grappling with."
"The next president must have a plan to secure our borders and enforce our immigration laws," Campbell said in a statement. "Governor Bush is the only candidate in the entire presidential field who has presented a serious, conservative, comprehensive reform agenda to fix our broken system."
If there is a silver lining for Bush, it is that he has managed to stay in the spotlight at a time when other GOP presidential candidates have faded from the headlines.
The effectiveness of challenging Trump on immigration won't be clear for several months. But for now, Bush seems happy to take Trump's incoming volleys, since it gives him a chance to draw attention to his own record.
When a reporter asked him Monday about Trump's latest slam on him on Instagram, Bush tried to make it sound like he wasn't paying any attention: "I don't follow Donald Trump on Instagram," he replied.
http://www.cnn.com/2015/08/25/politics/bush-trump-border-immigration/index.html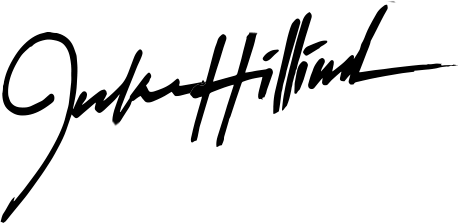 Revilla Law Firm, P.A.
Immigration Attorneys
The immigration lawyers at Revilla Law Firm, P.A., offer a free in-office consultation in our Miami office. Our attorneys offer quality legal representation in all areas of immigration law and we can represent you anywhere in the United States. Contact us today to schedule your immigration case evaluation with Antonio G. Revilla III.
Phone: (305) 858-2323 or toll free (877) 854-2323.