Republicans in Congress studying the results from the governors' elections in New Jersey and Virginia on Tuesday see two starkly different test cases for how the party should move on immigration.
In New Jersey, Gov. Chris Christie was boosted to a blowout victory by more than 20 points in part because he won half of Latino voters, while his Democratic rival, State Senator Barbara Buono, won 46 percent of those voters. According to exit polls, Mr. Christie improved his standing among Latinos by 18 percentage points over his first run for governor in 2009.
In Virginia, the state's conservative attorney general, Kenneth T. Cuccinelli II, narrowly lost the race for governor he once seemed poised to win against Terry McAuliffe, a veteran Democratic fund-raiser, in part because Latino voters turned out in crucial urban areas and voted heavily against Mr. Cuccinelli.
In both states, Latino voters said they were strongly influenced by the Republicans' positions on immigration.
"I think the national party is going to draw inspiration from what Christie did," said John Feehery, a Republican strategist. "The bigger lesson is you can't just go to Hispanic communities six months before an election and say, 'Hey, I need your vote,' " he said. "I think immigration reform fits into this."
Republican leaders in the House of Representatives are facing growing pressure from a wide array of business, labor and religious groups to hold votes in coming weeks on immigration bills, including some measure to deal with 11.7 million immigrants here illegally. On Wednesday, the A.F.L.-C.I.O. announced it would spend more than $1 million in five districts over the next two weeks on television ads that sharply blame Republicans for the lack of immigration action in the House. In Chicago, about 150 demonstrators were arrested after they blocked a busy intersection calling for the House to hold a vote on the issue.
Speaker John A. Boehner, Republican of Ohio, has said he is "hopeful" the House will act before the end of the year. But Republican leaders were waiting to see how the two governors' races would alter the landscape for their party.
Mr. Christie's re-election, which lifted him to early presidential front-runner status, came after a campaign with ambitious outreach to Latinos, who were 9 percent of the voters on Tuesday. He had a full-time director for Hispanic outreach and started running ads in Spanish in May.
Mr. Christie came into the race with a record on immigration that was strikingly at odds with the dominant views of his party. He has long supported a pathway to citizenship for illegal immigrants, which many Republicans oppose. During the campaign, he reversed himself, and said New Jersey should offer in-state college tuition rates to young undocumented immigrants, who call themselves Dreamers. For his efforts, Mr. Christie won the endorsement of the Latino Leadership Alliance of New Jersey, a major Hispanic organization.
"Now find another Republican in America who's won the Latino vote recently," Mr. Christie said Wednesday during a visit to the José Martí Freshman Academy in Union City, a Hispanic stronghold. "You get in, you build relationships, you build trust, and then people are willing to give you a chance."
Read more: http://www.nytimes.com/2013/11/07/us/politics/lessons-on-immigration-in-two-governors-races.html?_r=0
Revilla Law Firm, P.A., is a full-service immigration law firm in Miami, Florida. Our Miami immigration attorneys represent clients in all areas of immigration law, concentrating in deportation defense. If you need guidance regarding any immigration matter, contact our office today to schedule a free in-office consultation (305) 858-2323 or (877) 854-2323. Our firm also handles cases nationwide.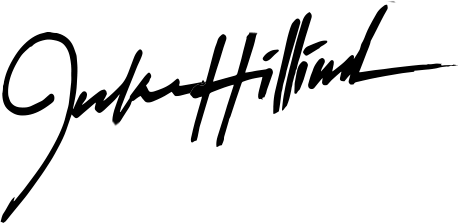 "The Deportation Defense Firm"