By Lisa Mascaro and Christi Parsons
July 17, 2013, 5:32 p.m.
WASHINGTON — Sen. Marco Rubio played a crucial role in orchestrating passage of the bipartisan immigration overhaul in the Senate last month, but the Florida Republican and potential 2016 presidential contender has bowed out of the messy battle as it moves to the House.
Key senators behind the immigration bill admonished top business leaders in a session at the Capitol this week to put more pressure on reluctant House Republicans, but Rubio was notably absent. The bill's supporters were counting on his voice as a Latino and tea party favorite to help sell the measure to conservatives.
At the same time, President Obama has adopted a lofty approach, speaking of the benefits of immigration but staying above the fray, aware that efforts to rouse public opinion would almost certainly chase away House Republicans who typically distance themselves from his initiatives.
Obama did a round of interviews with Spanish-language television anchors on Tuesday. He said nothing new, but his message to House Republicans, though not overt, was clear: Millions of Latino voters are watching.
PHOTOS: 2013's memorable political moments
The decisions by Rubio and Obama to step back leave the two highest-profile champions of changing the nation's immigration laws in cameo roles for what is expected to be the toughest part of the fight.
Instead, the most influential advocates for comprehensive reform will probably be business and religious leaders who hold more sway over House Republicans than either the Florida senator or the president.
Sens. Charles E. Schumer (D-N.Y.) and John McCain (R-Ariz.), who along with Rubio were among the chief architects of the Senate bill, told those leaders at the session that it was past time to launch a high-level campaign.
McCain delivered a "stern" message, according to one source in the room. And Schumer said, "You guys are working, but you need to ramp it up," according to another source familiar with the meeting.
Rubio's decision reflects a broader conflict among immigration advocates of how best to prod the House, where the GOP majority remains cool to the cornerstone of the legislation, the path to citizenship for the estimated 11 million immigrants in the nation illegally.
Schumer and McCain sought to build political momentum that would leave the House little choice but to act.
U.S. immigration law: Decades of debate
Rubio appears to have decided to give House Speaker John A. Boehner (R-Ohio) space to work with his often unruly majority. He has no plans to continue meeting with the other senators who wrote the bill with him.
"The House has an opportunity to improve on the Senate's efforts and advance reform further, but they should be given the deference to decide the best way forward," said Rubio spokesman Alex Conant.
Boehner engaged on the issue Wednesday by suggesting he would favor a path to citizenship limited to immigrants brought to the country as children.
"This is about basic fairness," the Ohio Republican said. "You know, these children were brought here of no accord of their own, and frankly they're in a very difficult position. And I think many of our members believe that this issue needs to be addressed."
Democratic lawmakers and Obama are likely to resist that approach as insufficient.
Obama has called some House members, mostly Democrats, but he believes his most effective role is to keep the pressure on Republicans with a public campaign, administration officials said.
On Tuesday, the administration held a Spanish-language media day at the White House, hosting four anchors from Telemundo and Univision stations in Los Angeles, New York, Denver and Dallas. Obama did eight-minute interviews with each, welcoming them with a hearty "mucho gusto" — a customary Spanish greeting — and launched into an argument that a "pathway to citizenship" was an essential component of any immigration reform.
Copyright © 2013, Los Angeles Times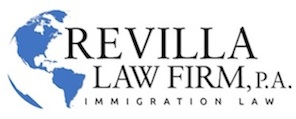 If you have any questions regarding immigration reform or any immigration issue, please contact the Miami immigration attorneys at Revilla Law Firm, P.A. (305) 858-2323 or toll free (877) 854-2323. Visit our website www.immigrationmiami.com or email us info@immigrationmiami.com.